Voice Lessons with Canada's Leading Modern Vocal Coach
BRENNAN BARRETT VOICE
TESTIMONIALS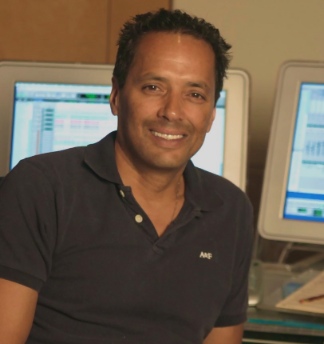 ROBBIE BUCHANAN
Brennan is the consummate voice teacher. His methods are completely unique as compared to any other voice teachers/coaches I have come across. His knowledge of the mechanics involved in making an individual sound is vast.

He instills the belief that you can accomplish whatever your goal is in voice performance, and that's half the battle. I have recommended many great singers to Brennan and all have been amazed by his distinctive and insightful approach.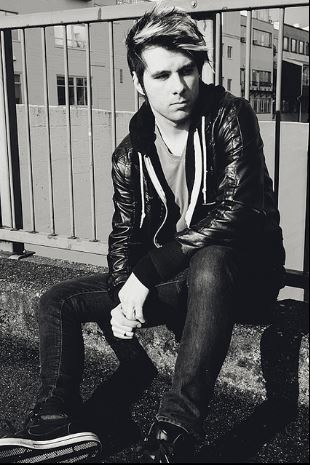 CURTIS STEEKSMA, FIGHTING FOR ITHACA
Brennan Barrett is an accomplished vocalist with a very effective teaching method. He has a great sense of humour and it helps to create an environment in which I am immediately comfortable. The lessons are always fun and engaging and he takes an honest, prescriptive approach to teaching. The online lessons he offers are equally effective and work really well for my hectic schedule.

Brennan has really helped restore my vocal confidence and whether a beginner or a professional, I would highly recommend him to anyone that wants to improve their voice. I noticed an improvement after just the first lesson!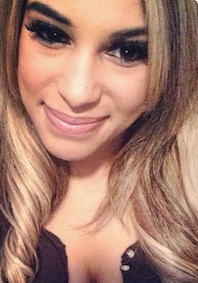 L'KEISHA
I've had the pleasure of working with Brennan for a couple of years now. When I first started my lessons I was very shy and timid, and wasn't very open to the idea of breaking out of my shell and really acting out the story to my song. Since working with Brennan I've become vastly more comfortable with the idea and find I sing so much better then I ever have.

Brennan has taught me so many different and wonderful techniques which help me sing and talk better.

When I moved away to Calgary we were still able to continue the singing lessons online which was perfect because I wasnt ready to leave my lessons!!! Doing the singing lessons over FaceTime was just as effective if not better and I was still able to learn so much. I love my lessons and shall continue to learn from Brennan!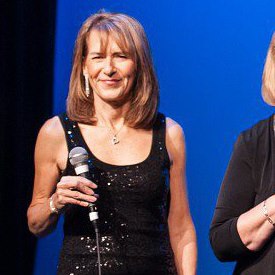 HELENA CORRY
I have studied with Brennan for over 3 years and my singing progressed phenomenally!!! Coming from an emotionally damaged background and a series of vocal coaches that taught wrong techniques.....Brennan was up against correcting all this damage and my vocal chord memory.

People like Brennan are few....A true mentor and incredible MASTER Vocal Coach that always gives of himself. With a passion and brilliance to move people forward no matter where they are at with their personal challenges.

Thank you, you were one of my special mentors that has supported me into becoming and believing in ME.......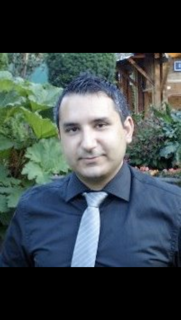 ASH MARWAHA
I have been vocally training with Brennan for over a year. During that time he has taken me from an occasional karaoke level singer to someone who feels confident performing in any situation. The improvement is significant and I am very glad I decided to take lessons with him. His techniques are unique and not available elsewhere, he has taken me to new ranges in my voice that I never felt were possible. If you are at any level of singing, i would encourage you to give him just one lesson at least and experience what he has to offer. Hopefully, like me you will be hooked on attending the lessons and seeing your voice develop and grow.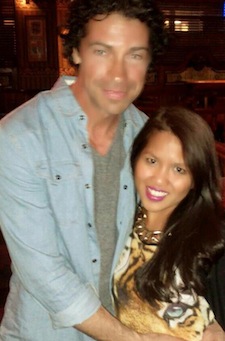 ROBERT CURRIE AND JO ANNE MALBOG
Brennan's teaching method doesn't come from just his academic background, and goes far beyond the mechanics of voice. The foundation is his passion and his love for teaching. Through my years with Brennan, I have experienced letting go of some inner resistance and conflict that was affecting my singing, and for this I am eternally grateful, for I have also gained a lifelong friend.

~ Jo Anne

My fiancée, Jo Anne, has been taking voice lessons from Brennan for three years, and I've known him for about a year, and in this short time Brennan has had a beautiful impact in my life. As I've sat in on my fiancée's lessons, I've witnessed and experienced Brennan's teaching, and it truly comes from his heart and soul. He draws on his vast knowledge and experience, as he combines absolute mastery of the technical aspects of voice teaching with an intuitive awareness and capacity to reach both of us exactly where we're at. I have always wanted to learn how to sing, and being in Brennan's presence has inspired me to pursue this dream of mine. Perhaps my fiancée and I have connected with Brennan at such a deep level because we all share what he so beautifully described as "a pure and noble purpose of sharing ourselves with the world through singing". In this sharing, we heal.. and maybe those who hear our voices will be healed as well.

~ Rob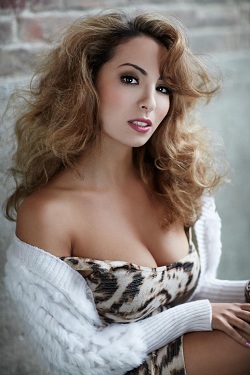 SARAH K
I've been a student of Brennan.s for over two months now. I have noticed more improvement in this time than years of lessons with my previous coaches. His animated and creative approaches to learning techniques, makes it fun and easier to learn. I would strongly recommend any aspiring artist to take regular sessions with Brennan. I believe that his strong knowledge in voice separates him from any singing coach out there!
~Luv Sarah K!
http://www.mercurymanagementcanada.com/artists/music/sarah-k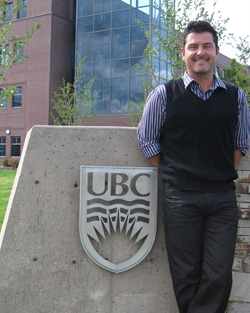 STEPHEN B. PORTER, PH.D
As a researcher at the University of British Columbia, I specialize in the area of deception detection. Our research focuses on the involuntary muscles in the face that are triggered by emotional expressions, and we are striving to fill the void in the literature where vocal deception is lacking. I was recently introduced to Brennan as an expert in voice and acoustic analysis with the hope of progressing our research to the areas of deception that involve vocal aspects. Brennan has demonstrated his extensive knowledge of the voice and how it works, which he has so kindly provided for us to further our research. He kindly came to UBC-Okanagan and gave a well-received talk to students and faculty interested in deception. I would like to sincerely thank Brennan for taking the time to share his insights which will help progress our work in the voice and deception.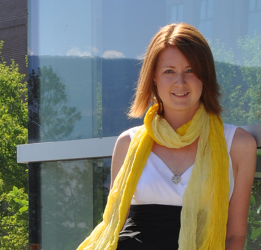 LEANNE TEN BRINKE
I was recently introduced to Brennan as an expert in the human voice with specific interests in how one's voice changes as a result of genuine or falsified emotion. As a Ph.D. candidate, specializing in emotional deception, Brennan is helping me to fill a void in the research literature. The psychological literature on emotional deception virtually ignores cues to deception in the voice and thus, is missing a crucial piece of the puzzle necessary for catching liars. Brennan has kindly and enthusiastically shared with me his vast knowledge of the acoustic, physical and anatomical properties of voice. He is extremely generous with his time and knowledge - a quality for which I am very grateful. With his assistance, I hope to integrate the study of vocal properties of emotional deception into my dissertation research and future research programs, more generally. Brennan has been an invaluable asset to my endeavours into acoustic properties of deceptive voice, and I look forward to future intellectual pursuits.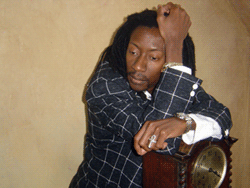 ZUKIE JOSEPH
It was a stroke of luck to find Brennan. I never thought it was possible to make such a change with my voice. I noticed very quickly my breath control was better, my pitch was better and singing was so much easier! I can't say enough good things about him and I would recommend him to any singer at any level that wants to improve their voice or vocal technique.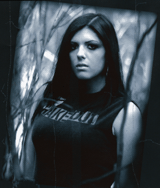 BRITT BLACK
I had the pleasure of working with Brennan Barrett for a number of lessons. He is a great vocal teacher! His energy/talent helped me develop my voice enough to record my CD and release it within months of meeting with him.

Before meeting with Brennan I could barely stay in tune, and I now have a nationally distributed album entitled "Blackout" on Warner Music Canada/ HRM Records and have performed hundreds of shows across Canada.

At the beginning of my lessons I was definitely not at the level I am now, and I owe it all to Brennan. He taught me breathing techniques, warm up exercises, and different ways of singing that extremely helped my performance! I would recommend his teachings to anyone (and I have). And once you go see him, you'll understand what I'm talking about!!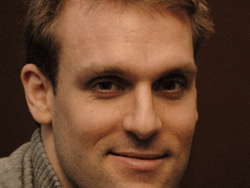 PAUL SCHEUGRAF
When I started lessons with Brennan about 5 years ago, I thought I was one of those people who just don't have a good singing voice. My plan was to improve what limited capabilities I thought I had, and accept my limitations.

After learning from Brennan for a while, I realized that there was nothing wrong with my voice, but I had developed some terrible habits from trying to sing without really understanding the correct ways of doing things. Brennan worked very hard to help me change those bad habits into good ones. Now I'm singing things that I used to think were completely impossible for my voice and I was actually hired to teach voice at a lower level.

I still have plenty of stuff to learn, but thanks to Brennan, I'm understanding more and more about my voice and what I can do with it.
ARIANA PREECE
I've been a student of Brennan's for almost 8 months now. I've noticed dramatic changes in my singing, or 'talking' as he likes to call it, especially in the last few months. Not only am I more confident in my singing, but in my daily life. My weekly lessons really are my favorite hour of the week. I have so much fun, and more importantly, learn a lot.

Brennan's good humor and hard working attitude make for a really awesome lesson. He has really inspired me, and given me the confidence to follow my dreams of not only singing, but acting too, which he has taught me go together a lot. He has all kinds of funny tips that really help me to understand the complicated theory of singing, and the voice in general. I was really surprised to find such improvement so quickly, and would therefore gladly recommend Brennan to anyone looking to learn!

Ariana Preece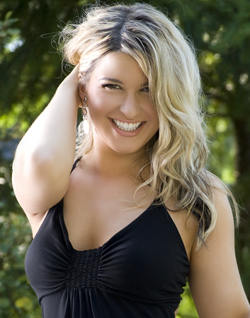 SABRINA KORVA
I started voice lessons with Brennan in the fall of 2000. At the time, I had already begun pursuing my career as a musician but had had little formal vocal training.
I had always loved to sing, and practiced a lot. In doing so, however, I had to remove a lot of the bad habits reminiscent of a beginner. I've always had a tendancy to forget about my base, and as a result I would be limited to only the top half of my 'instrument'.
Over time, we worked on a few different styles of singing, including pop, rock, and even classical! Each style, of course, does require its own set of techniques.
After five years of dedication and hard work, Brennan can coach me through ANY obstacles that may come up. It comes down to not being afraid to try, because he has this amazing ability to put his finger on the problem and immediately tell me what I need to do to fix it.
Brennan always goes about everything with a plan. He constantly devises new techniques and tailors them specifically to the student's vocal developement. Everybody is built different, and as a result everyone's voice sounds different. A technique will work for one person, while it won't work so well for another. Brennan is excellent at determining which one will work better for one student versus the other, a male versus a female, and so on.
Working with him has been a superb pleasure, and I know that I will continue to learn from him for the rest of my life. It is an honor to have his unconditional support and friendship.
Sincerely,
Sabrina Korva (
www.sabrinakorva.com
)